'She is walking like a duck': Malaika Arora gets brutally trolled for the way she walked in viral video
'She is walking like a duck': Malaika Arora gets brutally trolled for the way she walked in viral video - watch - Recently, Malaika's dance video with sister Amrita went viral. They were seen grooving to the hit track Touch It by KiDi that is trending on instagram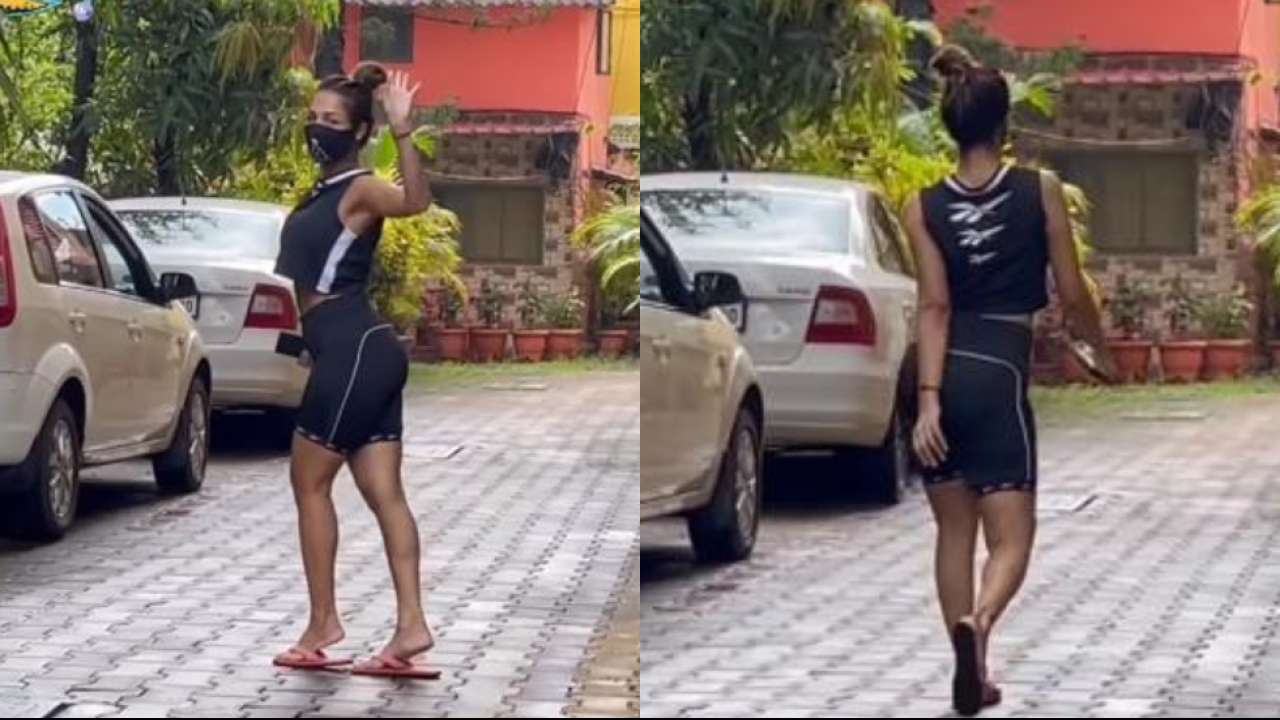 Actor, model and fitness enthusiast Malaika Arora is know for her sartorial fashion choices and uber glamorous looks. Malaika is also one of the most loved celebrities by the paparazzi. She is often snapped when she takes her little pooch out for a walk or when she steps out for her workout. The actress was papped going to her Yoga class during which the actress was brutally trolled for the way she walked.
Take a look at the video here-
Take a look at some comments-
Recently, Malaika's dance video with sister Amrita went viral. They were seen grooving to the hit track Touch It by KiDi that is trending on the photo-sharing platform.
Malaika Arora and Amrita Arora are seen doing some sassy dances, which the latter heartily enjoys until she nudges Malaika out of the camera with a playful hip-push.
The actress recently talked about wanting to have a girl child. Malaika said, "So many of my dear friends have adopted kids and it's really amazing that kids bring so much joy to their lives. I discuss a lot of things with my son Arhaan, like how we should adopt a child someday and give her a family and a home. We talk about everything, and this is one of the many zillion topics that we have chatted about, but there are no plans."
'I love my son Arhaan to the moon and back, but I wish I also had a daughter. That's a running sentiment in my heart. I have a girl sibling, and we're so typical in the sense that we'll share everything and watch each other's backs.... I wished I had a daughter whom I could dress up and do all those silly things with," Malaika added.
---